Dr. ​Rich Hirschinger, Beverly Hills Facial Pain Doctor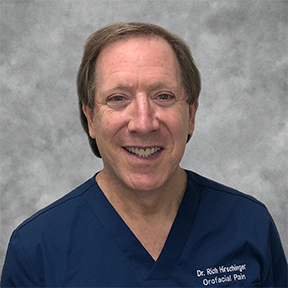 Do you like change, which is a large part of life today? I do so needless to say, I have had an interesting career. I was born in Omaha, Nebraska and moved to Tarzana, California in 1965, and then to Encino in 1966, which is where I spent my childhood. I was a "valley boy" having attended Encino Elementary, Portola Junior High in Tarzana, and Taft High School in Woodland Hills. After high school, I attended Tulane University in New Orleans, Louisiana, and was constantly asked why I moved away from LA. Tulane was a fantastic experience but I knew I had more education ahead of me since I had wanted to be a dentist since my early teens. I attended dental school at USC from 1981-1985 and started my dental career in private practice a few months after graduation.
Two of my passions were, in addition to my family, dentistry and cycling. I practiced general dentistry for 10 years until I hurt myself in 1995 when I injured my left index finger. Shortly after that injury, I was rear-ended by a van while riding my bicycle. I had hand and back surgery but ended up selling my practice since my hand injury prevented me from providing all of the procedures required of a dentist, and yes, I'm left-handed.
Not knowing what to do, I rode my bike and participated in two California AIDS rides from San Francisco to Los Angeles, in 1997 and 1998. After the second ride, I decided to attend the USC Marshall School of Business, where I earned my MBA degree in 2001. As a result of a four-page paper I wrote, I created a website service for dentists at DDS.com.
Another year of change occurred in 2007. Drew, my daughter who was 12 at the time, and I were hit by a driver who ran a red light. Drew was treated and released but I started to develop back pain shortly after the accident. Then, a few months later, my mom had severe pain in her lower left jaw, and her pain felt like it was emanating from the lower left second molar. ​A root canal on that tooth as well as one on the first molar did not do anything to stop her pain, and she was referred to a dentist who was Board certified in orofacial pain. He properly diagnosed her with trigeminal neuralgia, which is one of the most severe pains known to mankind. Through my mom's experience, I learned more about orofacial pain.
In 2009 my mom ended up needing neurosurgery to quiet her pain, and I ended up needing a double spinal fusion to quiet my pain. The urge to learn more about chronic pain was too strong and I applied for and was accepted into UCLA's Orofacial Pain and Dental Sleep Medicine program in July 2010, which is a two-year, full-time residency. It was an unbelievable experience, and the most amazing thing to me was that we treated patients without a dental drill, which means that chronic head and neck pain patients can and do get better without having their teeth drilled. I now teach residents in the UCLA residency one day a week.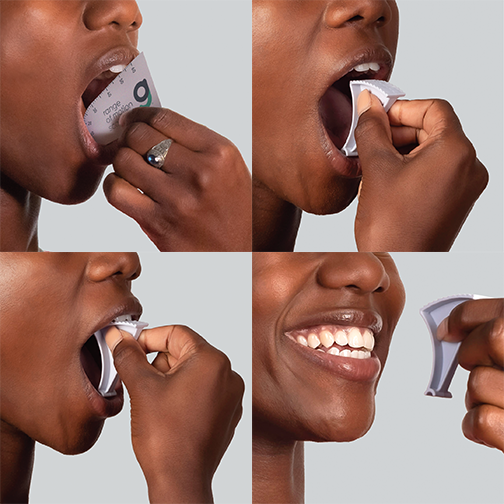 I have lived around Beverly Hills since 1993 and I wanted to practice locally. I was fortunate to find a great location at the corner of Brighton Way and Camden Drive. It is a great building, and I have tried to create a unique office to help patients suffering from chronic head and neck pain. If you are suffering from migraine headaches, cluster headaches, morning headaches, head and/or neck muscle pain, sharp shooting electrical type of pain in your head or neck, TMJ (or what you have been told is TMJ), or snoring and/or obstructive sleep apnea, please make an appointment at my Beverly Hills chronic pain office for me to examine you to see if I can help manage or eliminate your pain. I promise I will not even consider drilling your teeth or intentionally try to change your bite to help reduce your pain!
And just when I thought I was settled, I became an inventor. During my residency in orofacial pain, which became the 12th recognized dental specialty by the American Dental Association in March 2020, I realized the benefits of stretching. Most people who suffer from chronic jaw pain think their pain is due to either TMJ and/or their occlusion, which is how teeth meet when they are closed. However, the majority of the pain is due to "excessive occlusion," which means their teeth are together too much due to clenching, grinding, chewing gum, stress, etc. I realized there was no cost effective and easily portable passive stretching device on the market so I invented it. It took three and a half years to develop, trademark, and patent but the gentle jaw came onto the market in ​May 2020. Learn more about this unique device at www.gentlejaw.com.
If you are a dentist and are interested in hearing me speak, I have presented at small study clubs, local dental societies, and annual state dental association meetings and many online webinars, and from groups as small as 20 to an audience as large as 2,000. Here are some good testimonials to read from other dentists so please let me know if you are interested in hearing me speak. I guarantee that I will make you think!
And, yes, I still ride my bike. That is something I don't want to change.