Welcome La Grangers!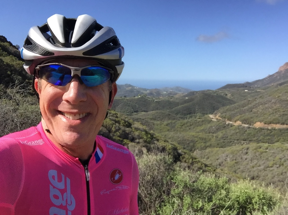 Greetings, and welcome to my facial pain and snoring/sleep apnea ​practice. This is a hidden page, which means you had to click on a link to view it. My name is Rich Hirschinger, and I am a Board certified orofacial pain and dental sleep medicine specialist. I earned my dental degree from USC , and subsequently did a two-year full time residency at UCLA in orofacial pain and dental sleep medicine, where I am now a clinic director on Wednesday's. I have been a member of La Grange since the late 1980's, and I recently became a club sponsor, which is great news for you. As a member of La Grange, I'm happy to extend a 15% courtesy off all the services I provide. I treat people with snoring and/or sleep apnea who cannot tolerate a CPAP machine, which is a mask that is worn during sleep. I treat patients using a dental appliance that pulls the jaw forward to open the airway. Compliance is much better with an oral appliance compared to a CPAP machine since there is no noise, nothing to fit over your face, and it is very easy to travel with compared to a CPAP machine. I also treat facial pain including any type of primary headache, which includes migraines, cluster, and tension-type headaches, as well as TMJ, and head and neck muscle and nerve pain.
The courtesy is for La Grange members and ​their immediate family members. I do accept insurance for sleep apnea patients. For all other services, I provide patients with a Superbill, which can submitted to your medical insurance for reimbursement.
I'm happy to answer any questions you have during rides, or at Peet's, about the services I provide so please feel free to ask me. The advice is free!